Serving Orange,San Diego,and Los Angeles Counties
CALL FOR A QUOTE
Appraisal Services Offered:
Trust Appraisals
Date of Death Appraisals
Divorce Appraisals Property
Tax Appeals
Pre-Listing Appraisals
Pre-Offer Appraisals
Appraisal Reviews
1st and 2nd Mortgages
Refinance
REO Appraisals
Foreclosure Appraisals
Desktop Reviews
REASONALE RATES. DEPENDABLE AND RELIABLE SERVICE CONFIDENTIAL
Over 30 Years Experience in Property Management and Appraisal Services
G. Wayne Eggleston provides accurate property appraisals in Orange County, San Diego, and Los Angeles!
Use our site or call us at 949-498-4958 to see why we're your local valuation experts.
For years, mortgage lenders and consumers have depended on G. Wayne Eggleston to provide high-quality valuations on all sorts of property in Orange, San Diego, and Los Angeles Counties. By continuously analyzing local real estate trends in Orange County and staying current on valuation techniques through accredited courses, we've been consistently able to produce reliable home valuations for people just like you.
Appraisals from G. Wayne Eggleston aren't just for mortgages - we're also available for:

• Picking the right listing price for your home
• Asset division-Divorce
• Tax Assessments (reducing property taxes)
• Estate planning documentation
Finding a Value for You to Present an Offer for Purchase

Even though it seems mounting regulations keep adding to an appraiser's requirements, we're able to keep our prices low yet always meet or surpass our customers' expectations by employing technology. Of course, it's been our experience that no matter where you go, service is the primary reason a client comes, goes, repeats or refers their friends. You'll be shown the utmost courtesy in all aspects of working and communicating with G. Wayne Eggleston. It all adds up to an unsurpassed experience for our customers. Experience first hand the difference. Call us today.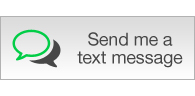 There was a problem returning the RSS feed.